"Wilson is a really sharp developer. It's rare to have a developer who also has strong design skills, but Wilson possesses both of those skills which allows him to approach projects holistically. Over the years of working with him, his attention to detail resulted in many successful projects."

"I'm a huge stickler for quality and pixel-perfect detail. Wilson delivers both on the daily. Not only did he design a killer rabbit (no Monty Python joke intended) mascot for our company, but he did so with a dedication to the spirit of our company unparalleled in the design world. He and his work are a treasure and I would without any doubt, recommend him for whatever project is on your mind."

"Wilson has always been great to work with! His positive can-do attitude coupled with his creativity and rockstar skills has made him the perfect partner for a wide variety of projects including design, illustration, and web development."

"A master of detail, Wilson brings his all to every project, always looking for new ideas to take a concept deeper and deliver results above and beyond the required. In our case, he crafted a stunning book cover that seamlessly wove together our concepts and copy-heavy title into a visual masterpiece. A stellar designer, illustrator, and creative force, without hesitation I'll tell you to book him today!"

"I've enjoyed working with Wilson for custom illustration because he owns the project and has always delivered above and beyond my expectations. He pays attention to detail and also to the big picture of what the art is meant to communicate."

I've been a professional web designer and front end developer for ten years. And illustration and the art of making things look good have been a passion of mine my entire life!
Here are a few of the tools I use to get the job done: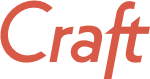 Check out the About page to learn more.